Internet Service Providers
Internet Service Providers
Some of our distribution partners
See how ISPs are enhancing their broadband sales with Netgem TV
Find some examples of how Netgem TV is offered by your favourite Internet Service Providers like TalkTalk and Community Fibre, starting from just £5 a month. Sign up now for the ultimate entertainment experience!
Cost-effective fully Managed Service
of customer acquisition increase
of broadband sales are bundled with TV
Margin in higher bundle sales
Switchers with FTTP, TV and phone bundle

OUR SERVICES
Hassle-free and value-driven
managed service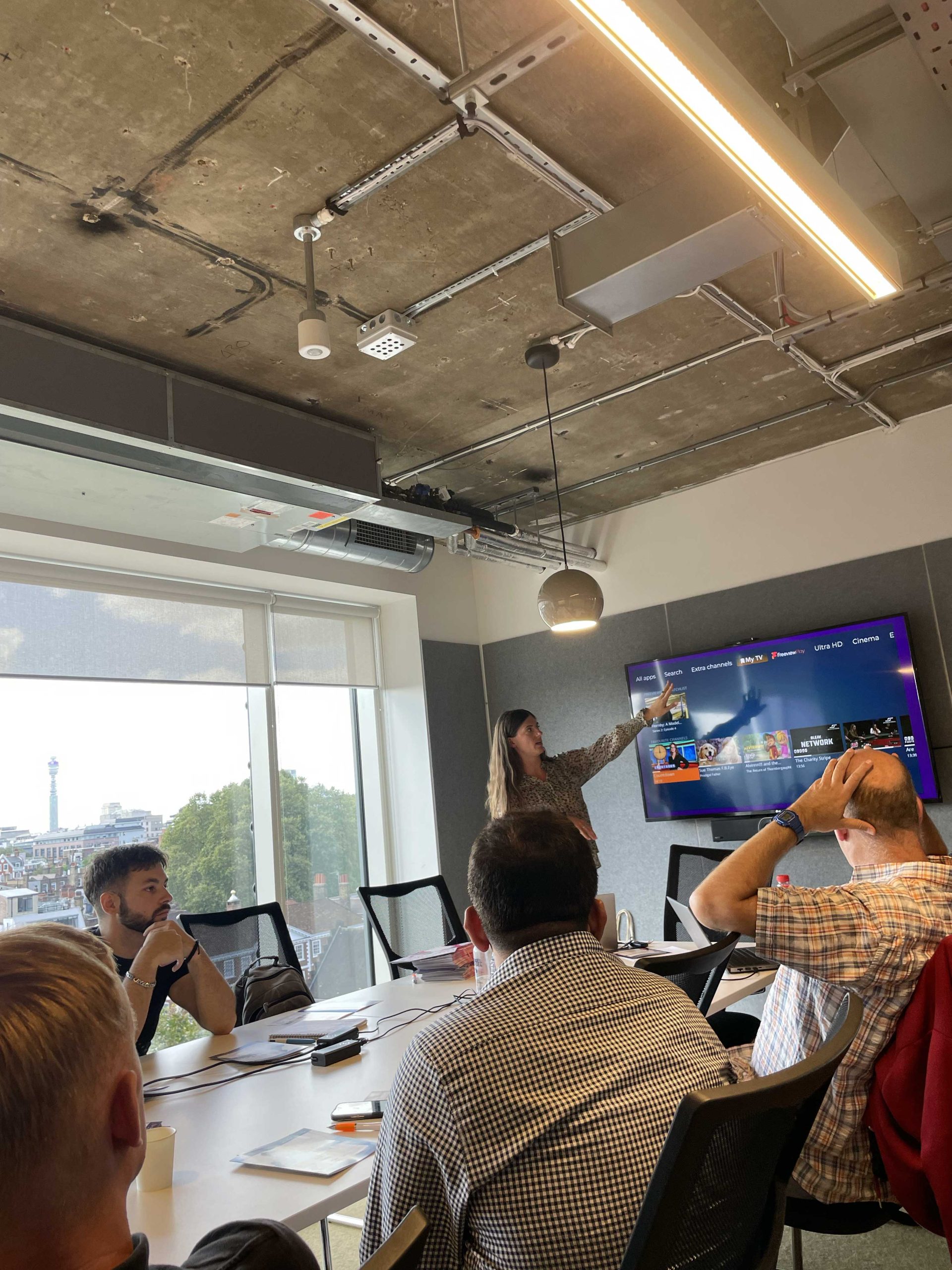 Sales expertise
Powering faster home connections through TV and broadband bundles.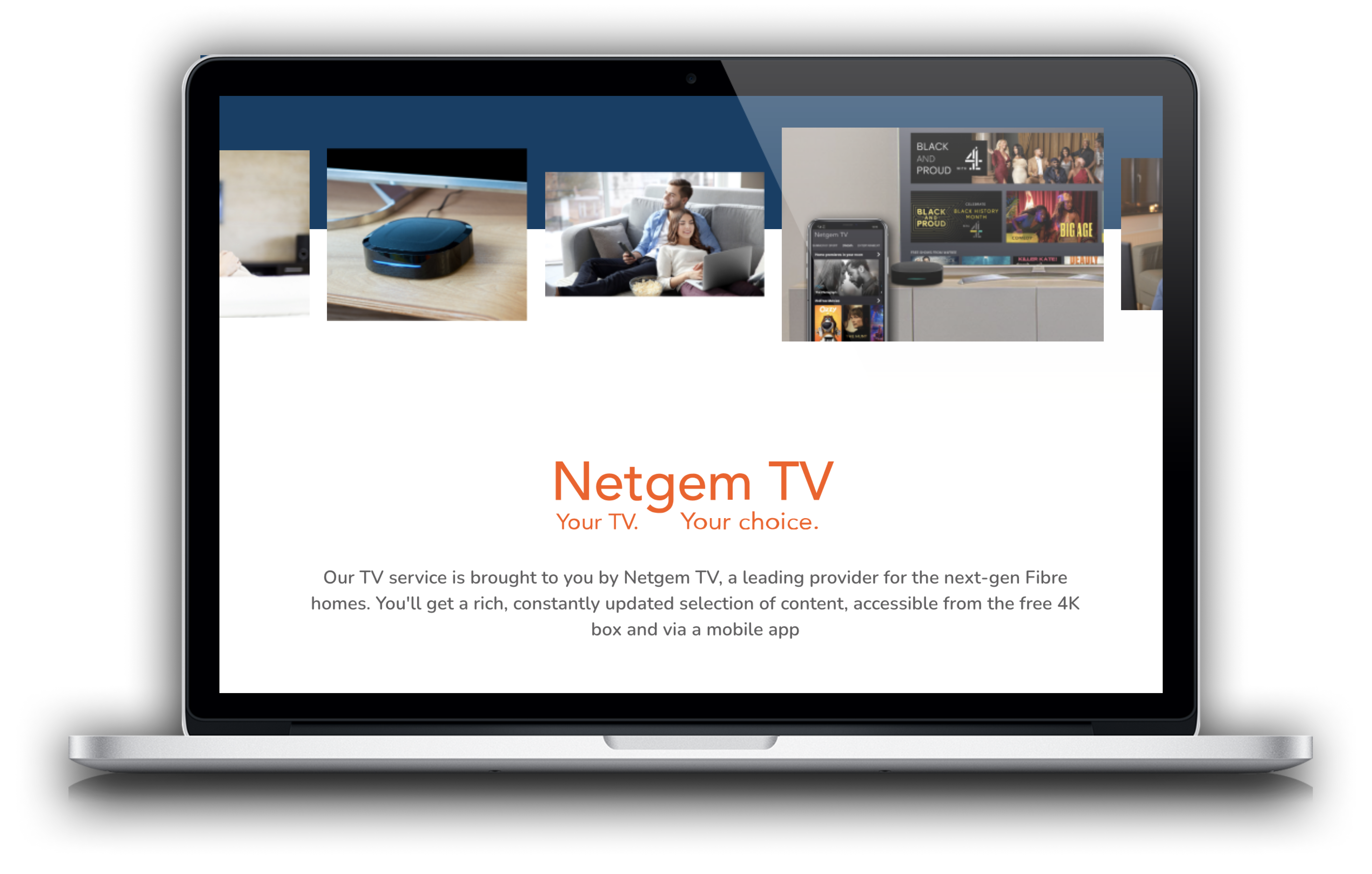 Operations management
Zero complexity:
Pre-provisioned devices ensure seamless delivery on top of automatic software updates.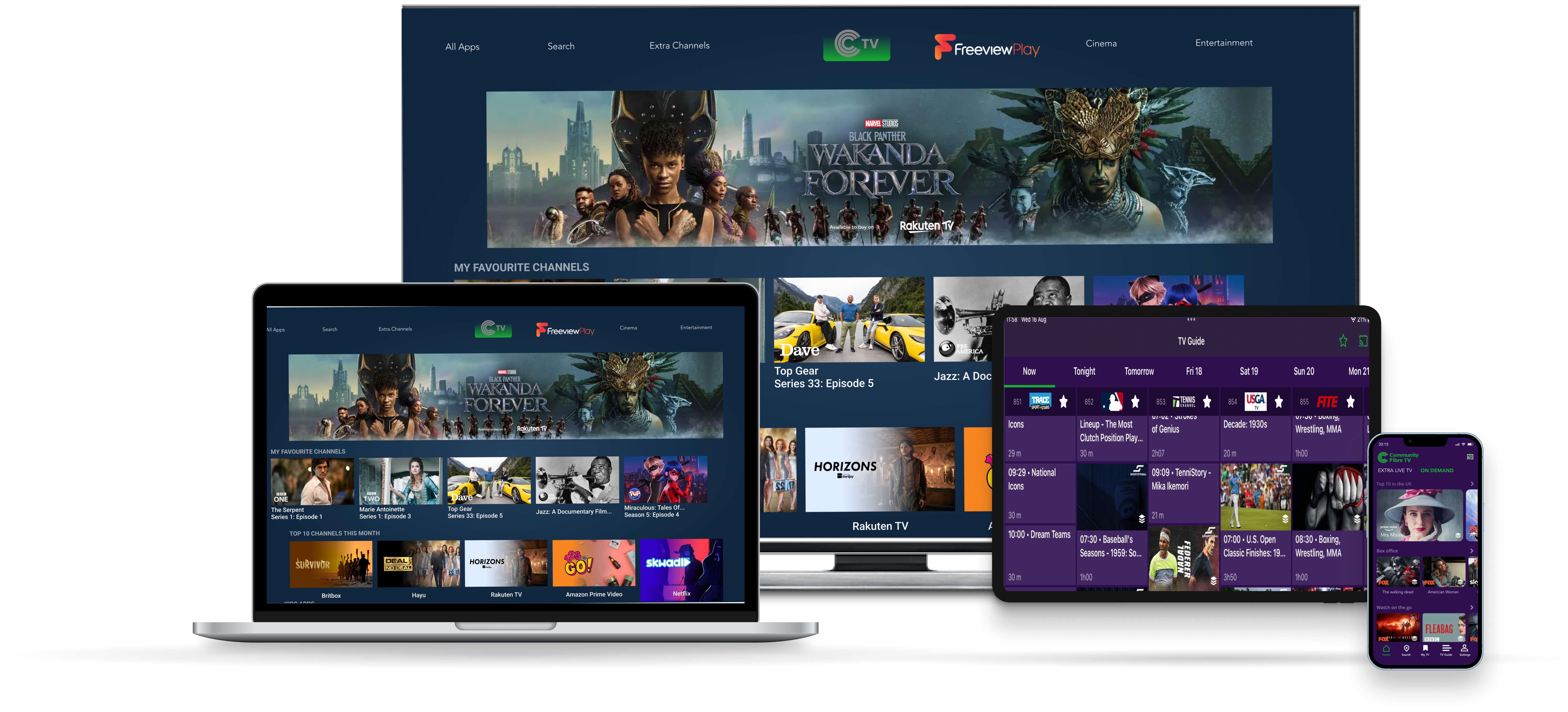 Marketing Tools
Showcase popular content with our super-simple website widgets and marketing tools.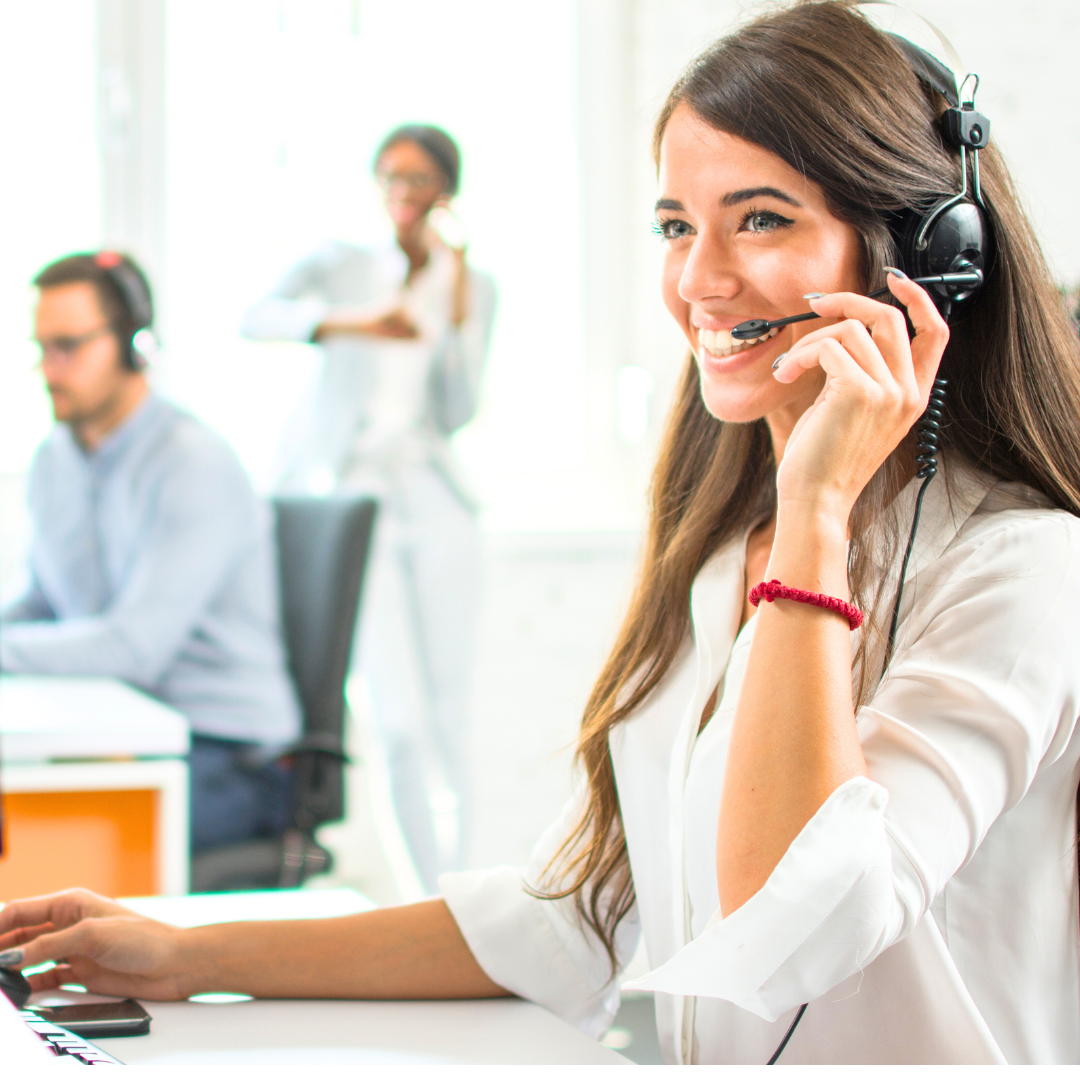 Customer support
Regular training, FAQ updates, and direct access to experts for your CS team. No need to be TV experts.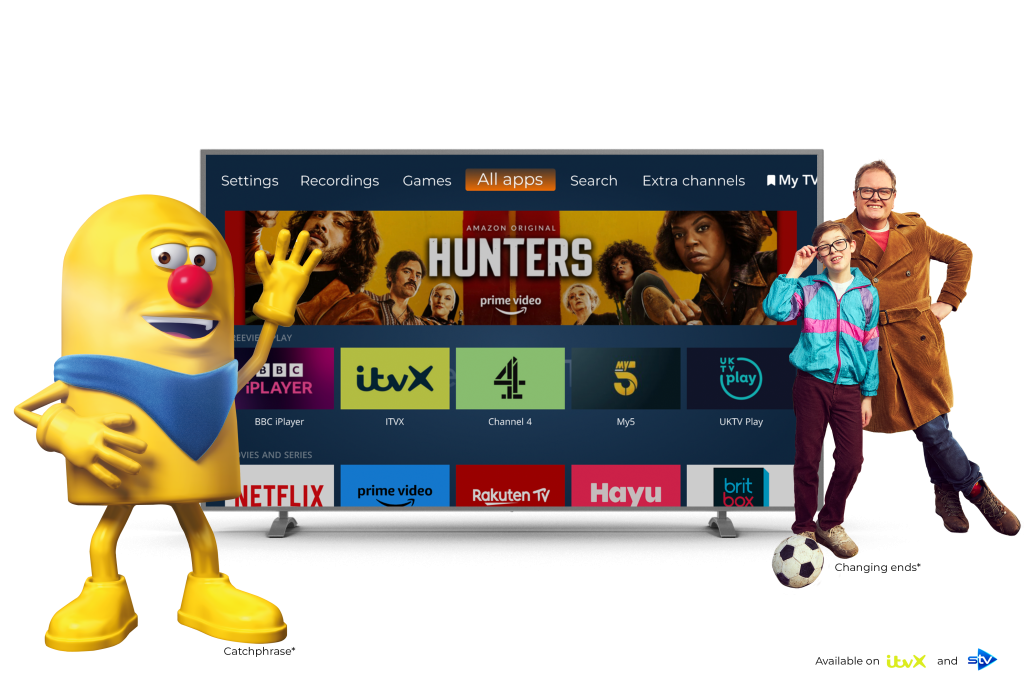 Bring your marketing to a tier 1 level without a tier 1 budget
Marketing collateral  with the latest  content  assets from top TV & Streaming brands, with automatic updates of your website
UI and UX website wireframe design enhanced by dynamic content web plugins

Pre-built email templates ready to drop into your mailing system

Impactful visual content for all your social media

Print-ready files to send straight to your printer for successful offline campaigns
We are here for you throughout the whole journey
We take care of the customer service support for you. Our 24/7 dedicated customer service TV experts are here from the initial welcome and throughout your customer inlife contract. 
UI notification to improve easy use of the TV service
FAQ web plugin with automatic updates and tutorial videos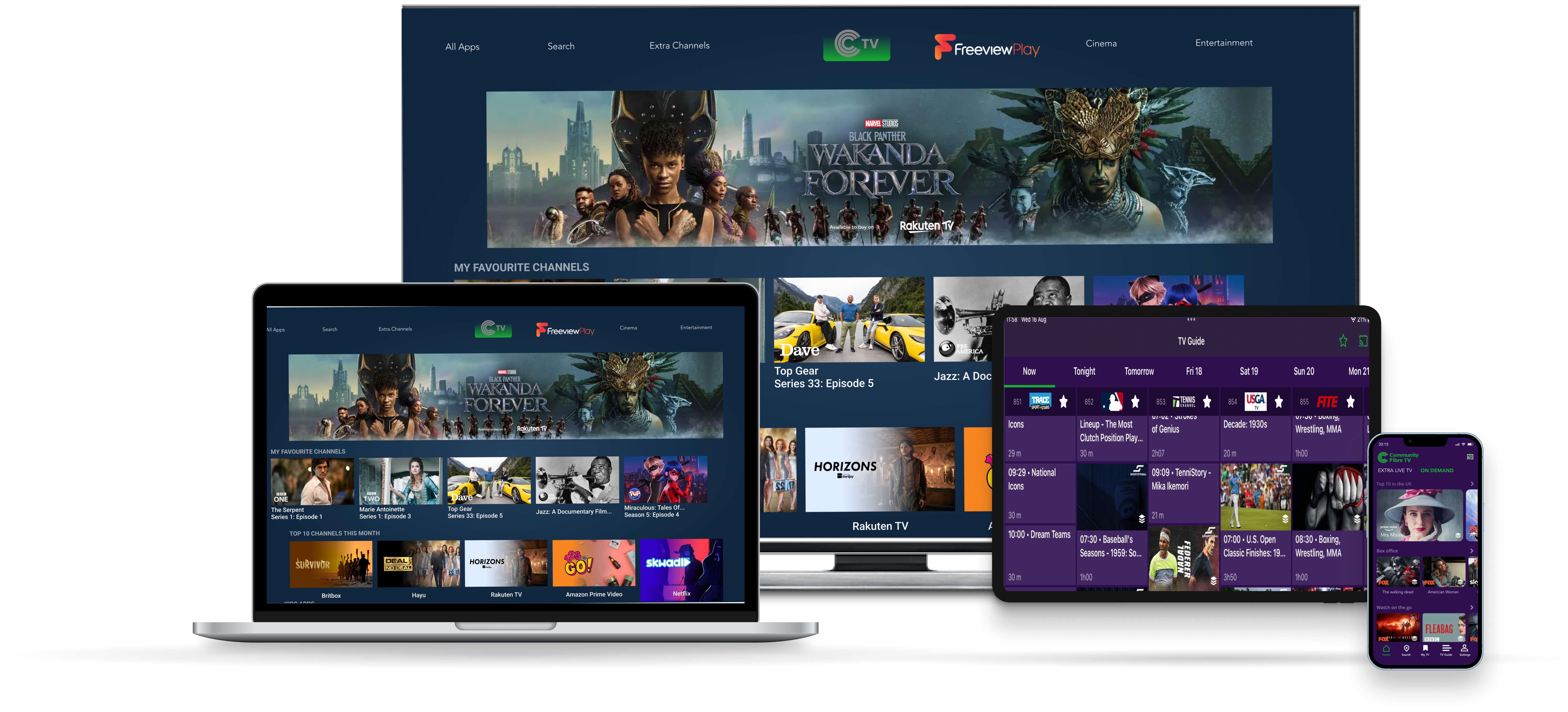 OUR SERVICES
Sales Expertise
We have a powerful sales arsenal to equip your teams for success! 
From comprehensive competitor market benchmarks to irresistible key selling messages, we've got you covered. Our mission? To supercharge your fibre sales with TV bundles, and transform those Ready-for-Service (RFS) homes into blazing fast connected homes at lightning speed! ⚡️
OUR SERVICES
Only get the
best quality at all time

We have a powerful sales arsenal to equip your teams for success! 
Our TV managed service is the best choice for high-quality content from around the world. Backed by our meticulous Quality Assurance process and partnerships with over 200 content providers, we offer an unparalleled end-to-end experience that delivers the most diverse and exciting programming available.
Meet our content partners
Your success starts here!
Get in touch with us to get started.