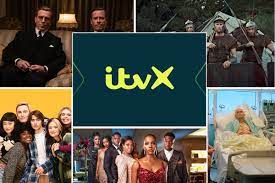 Since the 8th of December, ITVX is replacing the ITV Hub and will be the new home for 10,000 hours of free shows, such as A Spy Among Friends, starring Damian Lewis and Guy Pearce, Nolly starring Helena Bonham Carter, Confessions of Frannie Langton starring Karla-Simone Spence, Sophie Cookson, and Patrick Martins, Lenny Henry's six-part drama based his mother's experience arriving in Britain from Jamaica in 1957 as part of the Windrush Generation Three Little Birds, and Litvinenko starring David Tennant, among others.
Viewers will also be given the possibility to enjoy their favourite ITV classics such as "Broadchurch", "Midsomer Murders" and "Love Island".
Overall, there is over 10,000 hours of content available, including 35 flagship shows, over 200 series and over 250 films. Content is free to watch with adverts, however an ad-free subscription service is available for £5.99 a month. Subscribers will also have access to BritBox.
To access ITVX on Netgem TV, viewers can simply look for 'Freeview Play' or 'All apps' in the navigation bar – note that the ITV Hub thumbnail will be soon updated.
This content comes just in time for the holiday season. Netgem is proud to be a trusted partner of ITVX and to be able to offer this amazing entertainment on its platform for the benefit of its network of Internet Service Provider partners and their customers. With this new addition, Netgem pursues its mission to bring the best entertainment at the lowest price to UK viewers.