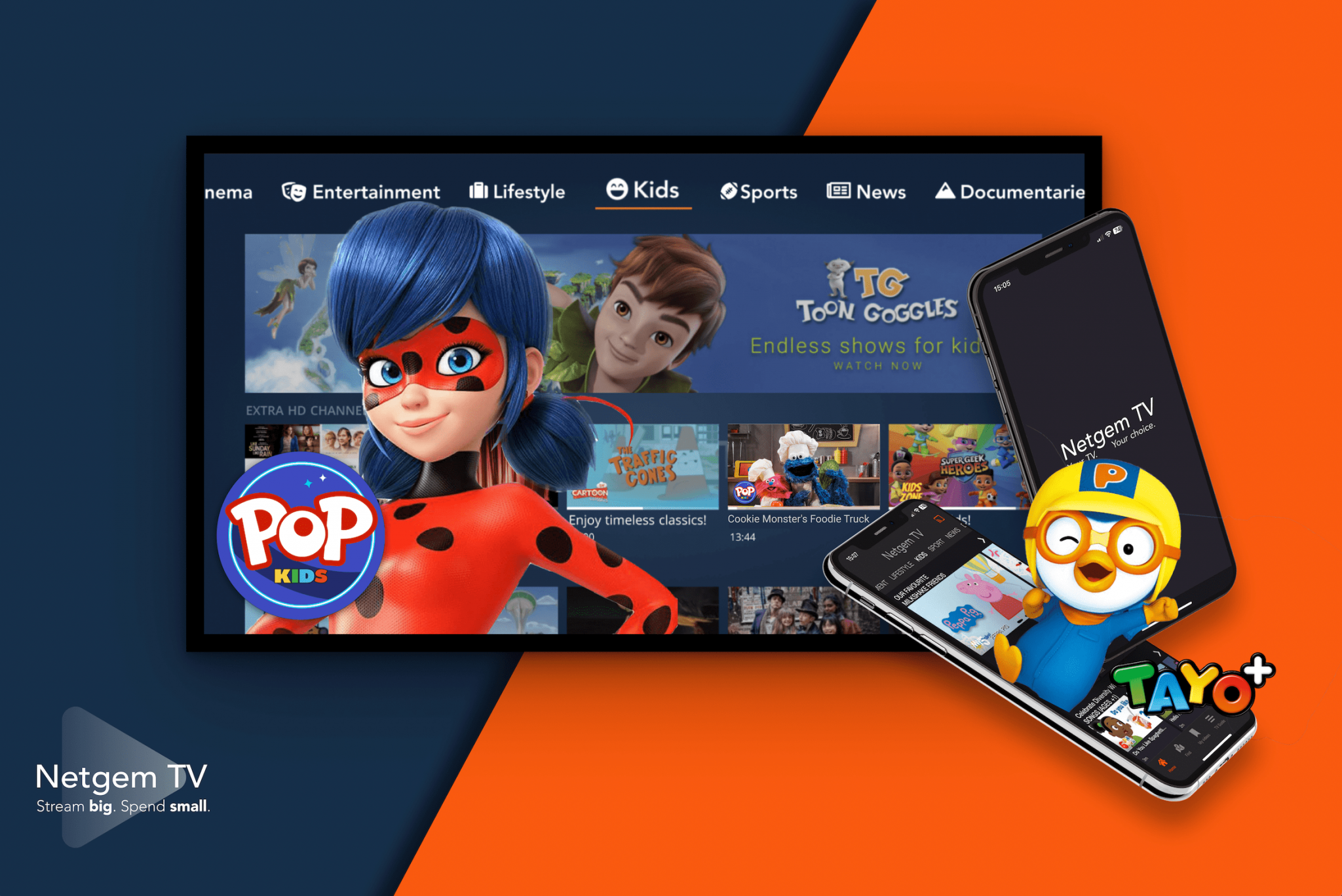 London, 13th December, 2022 – At a time when viewers crave for entertainment that doesn't cost the earth, Netgem TV – one of the first TV services to offer ITVX – has announced an enhanced new line-up of high-quality content.
With a wide range of new channels, we have something for all this Christmas. Watch seasonal channels like Great!Christmas to popular TV shows non-stop on Deal Or No Deal US. We've even got PBS America lined up for the documentary bingers!
Need more thrills? Viewers can now follow the adventures of their favourite tribes on Survivor, where a group of contestants are dropped on a desert island to fend for survival. Need something to keep the kids occupied this holiday? Check out POP Kids and our bundle of extra kids channels for endless cartoons and fun learning shows.
These 15 additional channels are available now to new and existing customers at no extra cost across Netgem's Internet Service Providers' partner networks including TalkTalk, Community Fibre, Lothian Broadband, Brawband, Pop Telecom, Air Broadband, Inspire, Box Broadband, PureFibre, InternetTY, Octaplus, Link Broadband, Pure Telecom, Be Smart and Wightfibre, and all direct customers of Netgem TV in the UK.
This unprecedented 'content boost' on Netgem TV came off the back of direct partnerships with large entertainment houses such as Banijay and Narrative Entertainment, as the value oriented TV service from Netgem TV gained accelerated scale this year.
In addition, NetgemTV is adding 10 exciting new games to its recently launched video game hub, bringing the total to over 30 games available at no additional cost and without a need for costly equipment.
Sylvain Thevenot, Chief Commercial & Customer Officer at Netgem Said: "Our priority at Netgem TV is always to bring the best entertainment at the lowest price to UK viewers, which is particularly important in those times of wallet crunch. We are delighted to see our ISP partners such as TalkTalk bring even more value to their customers through fantastic Content brands added just in time for Christmas."
About Netgem
With more than 25 years of experience in the digital entertainment market, Netgem has gained recognition from the largest international publishers for the secure distribution of their digital content and has the know-how and legitimacy to operate services for leading distributors such as telecommunications operators.
Netgem offers its customers, players in digital video entertainment, services enabling them to enhance the value of their intangible assets (content, brand and customers).
These services are based on the unique NetgemTV software platform. They enable the complete "end-to-end" management of the streaming video and television offer accessible from all screens. In this, they respond to the Over The Top evolution of consumer usage.
Netgem deploys NetgemTV according to a B2B model operated in the cloud "as-a-Service". This model does not require investment in infrastructure and generates recurring revenue over time, indexed to the number of end active subscribers.
Netgem is listed on Euronext Growth. (ISIN: FR0004154060, Reuters: ETGM.PA, Bloomberg: ALNTG FP)